UNITED STATES AND CANADA OBSIDIAN SOURCE CATALOG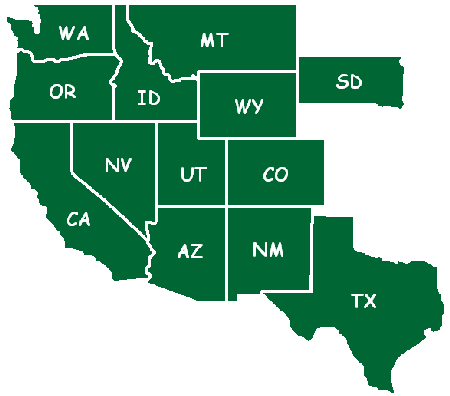 GO TO MAP INDEX
UNITED STATES AND CANADA OBSIDIAN AND FGV SOURCE MAPS
---
Welcome to the U. S. and Canada Obsidian and FGV (Fine-Grained Volcanic Toolstone) Source Mapping Project home page. For many years, we've been chasing down obsidian and FGV sources in the western United States and have promised that someday - when enough source information was finally available - we would begin creating maps that illustrate the geographic patterning of these archaeologically-significant prehistoric sources of natural glass and volcanic toolstone. That day has finally come and we are currently in the process of assembling and producing source maps for the western United States and Canada. Along with a few states (and provinces) for which we still lack good GIS coverages or adequate source data, we're currently working on regional maps that illustrate the spatial ranges of several geographically-extensive sources.

To locate an obsidian or FGV-related map, click on the desired state on the map above. You'll be redirected to a page from which all available maps for that state can be downloaded - we'll generally offer a high-resolution image and an Adobe Acrobat (PDF) version. To view the Acrobat pages, you'll need to have the free Adobe Acrobat reader installed.

These maps should be considered as works in progress. For the time being, the maps offered here are sometimes preliminary and subject to changes in both style and content. Those that are clearly preliminary in nature are designated as such. If you should spot any errors or omissions (or simply have suggestions about how we could improve the maps), we'd appreciate it if you would let us know so that we can immediately investigate and correct or improve them.

The maps available here are all produced by Northwest Research Obsidian Studies Laboratory and may be downloaded and freely used or modified for reports, books, websites, and other projects. We ask only that you give us credit for them or provide a link back to www.sourcecatalog.com. Higher resolution state maps are available upon request. Additional obsidian-related maps from other sources (such as the U.S. Geological Survey) will eventually be available in the laboratory image library which is currently under development.